French | Les classes du samedi | My French Classes Saturday School
My French Classes Saturday School
School Language:
French / français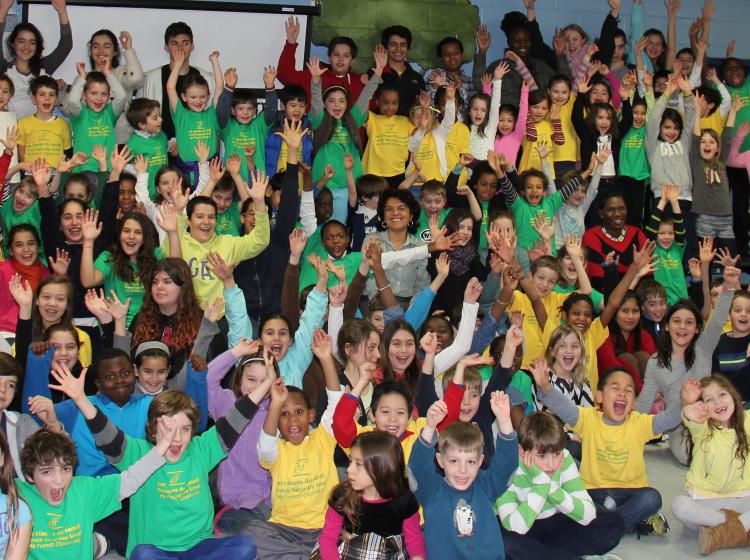 ---
The My French Classes Saturday School offers classes for
bilingual children
regular classes from K (grande section) to 9th Grade (3e)
children who have been exposed to French, but whose French is a bit rusty
remise à niveau / refresher classes (to later join the bilingual classes)
Our objective is that all students in the bilingual program can (re-)ingrate any Francophone school system at the age-appropriate level at the end of each school year.
We are following a curriculum per age customary in Francophone countries and our teachers, who are all professional teachers, adapt the program to the specific needs of bilingual children who are in American schools.
Saturday Classes
Courses take place every at the St. Jane de Chantal School building on Old Georgetown Road in Bethesda.
Saturday from 2pm to 4:30pm. Students arrive at 1:45pm.
Wednesday Classes
Wednesday classes take place at the Burning Tree Elementary School near the River Road Beltway exit in Bethesda.
The Wednesday French Classes take place from 5:30pm to 8pm.
The Wednesday Latin Classes (taught in French) take place from 6pm to 7:30pm.
Full Immersion Summer Camp
The My French Classes Summer Camp offers a varied mix of fun and academic activities which all take place entirely in French.
These activities will be taught and supervised by Francophone teachers, coaches and supervisors.
Click here for more information about the summer camp.
Sport programs in French
In order to support our students in their efforts to master the French language and to provide a well-rounded francophone environment that is meaningful for young French speakers, we are also offering soccer and basketball classes.
The training sessions are held entirely in French by licensed and francophone coaches and are designed to make students progress in their respective sport and to enhance their ability to naturally function in French.
Click here for more information about the sport programs.
Theater in French
This class is taught in French by a professional French teacher who has worked previously with children in theater-related projects and acting classes.
Theater-related activities help develop the students' imagination and aim to develop their ability to dig deeper into the subtleties of the language.
Click here for more information about the theater program.
---